Our Work

Helping leaders and teams create and implement strategies for change, improvement, and innovation
The wisdom is in the room... When you bring your team together there is an amazing amount of skill, knowledge, talent, and experience... Our job is helping make the most of the time, money, and energy you invest being together
Our Guiding Philosophy

Expert facilitation to help you engage your team and other stakeholders -- to generate new ideas, make better decisions faster, create and implement action plans, and earn a level of commitment that will make people believe it when they hear you and other leaders in your organization say, "Employees are our most important asset."
Our Expertise

Testimonials: GrowthWorks Clients Say...
"Brian and Gerry have helped us on a journey... In the time we have worked with them we have tripled in sales, staffing, and operational capacity."
Sean Doyle | General Manager | Seward Co-op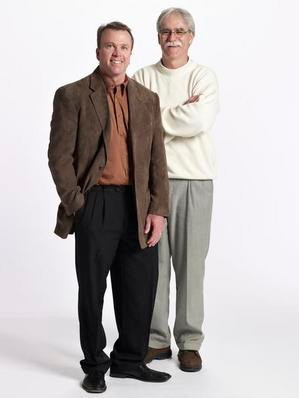 Gerry Sexton | Brian McDermott

Helping you make to full use of your organization's most valuable assets -- your people...
Specialists in innovation, creativity, change management, personal development, leadership, team building, organization development, executive coaching

Experts in inspiring teams to perform at their highest levels
HELPING YOU Do More with Less, Get Creative & Innovative, Succeed with Team-Based Problem Solving, Implement Strategic Change
Facilitation, Training, and Consulting